TREE REMOVAL
Treeincarnation are Australia's only 100% sustainable tree removal company.
It's a title we're pretty proud of. But what does it mean?
We are the only company in Australia who recycle or upcycle 100% of the trees we prune and the trees we remove.
Some of the trees and stumps we remove become furniture, others become soil enhancers, and some of the trees we remove or prune become kitchen utensils...you name it, we have probably upcycled a tree into it.
We hate wasteful practices and give your unwanted trees the opportunity to live again as a useful tool, beautiful furniture or other new item. All of our mulch and wood chips are also recycled, they are donated to a soil farm where it is broken down by worms into new fertile soil which is then moved on to orchards and farms to support the growth of new trees.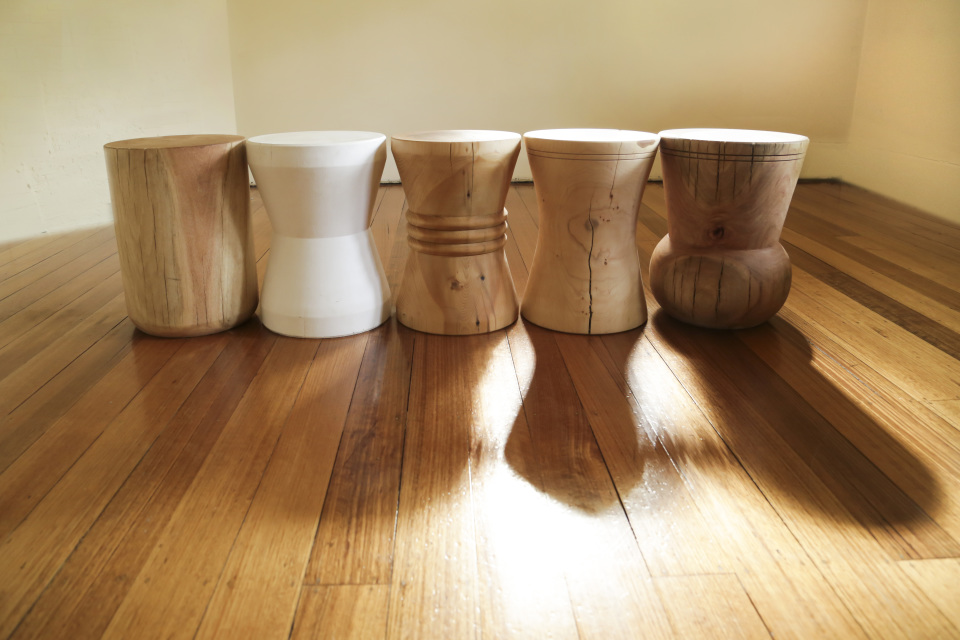 Need a tree removed in Melbourne?
There are many reasons to get a tree removed:
The tree is dying or dead

The tree must be removed to make way for a new development or extension

Leaf litter is filling up your gutters or covering your yard

The tree is causing property damage: roots and branches can cause damage to surrounding housing, paving and retaining walls, the best way to deal with this is to remove the tree

You want to remove the shade caused by the tree and open up your place to more light
Whatever the reason, getting rid of unwanted trees no longer needs to be something to feel bad about. Instead, it can now be something that although unfortunate, can be done quickly, efficiently, safely and sustainably.
You don't need to look at removing your tree as a blow to the environment. Instead, you can now look at it as opportunity, as art, as function, and as a chance to turn your unwanted tree into something special.
Our Guarantee
What's more, every tree removal is covered by our 100% no damage guarantee. Our arborists have combined decades of skill and knowledge in how to remove trees safely without damaging your home or property. We're so confident in our ability to keep your property's pavers, buildings and landscaping unharmed, we offer a money-back guarantee on every job. Plus we pay for any damage caused. Choosing us to remove your next tree is literally a no-risk decision.

Our Mission
Our mission is to make sure that no trees in Melbourne ever go to waste. To make sure that every tree removal performed is a green one, and that every tree that is removed lives on.Our team of qualified, certified arborists can handle any sized tree removal, big, or small, short or tall.
Every tree removal is covered by 20 million dollars in public liability insurance, and all of our arborists are fully covered by work cover insurance.
We always remove trees in an environmentally friendly manner.
If you need a tree removed, or if you have any questions regarding tree removal, just fill our your details below and an expert arborist will be in touch within 30 minutes during business hours.
need help with tree removal?
Fill in your details and one of our experts arborists will be in touch RIGHT AWAY!
Frequently asked questions:
MY TREE IS REALLY CLOSE TO MY HOUSE, WILL YOU STILL BE ABLE TO REMOVE IT?
Yes! Great news, even though a tree might be super close to your house, removal is still possible. Using a combination of the right equipment, rigging techniques, and a big chunk of skill we can remove the tree whilst ensuring that not a single branch falls onto your house.
I HAVE A REALLY SMALL COURTYARD, HOW WOULD YOU REMOVE MY TREE?
When we have a small access area for a tree removal, we ensure absolutely no damage to the surrounding area by cutting the branches into small enough sizes to remove them safely, efficiently and cleanly.
I HAVE SOME BEAUTIFUL PAVING IN MY BACKYARD, CAN YOU REMOVE THE TREE WITHOUT DAMAGING IT?
Boy oh boy, this might be our favourite question. When we do tree removals, we GUARANTEE that you will have nothing damaged. We ensure the safety of your paving by laying down protective mats, using protective materials, and bringing our combined decades of skill together to make sure we leave your property just as we found it – minus your unwanted tree of course!
That's ZERO DAMAGE GUARANTEED to anything in your property. If by some crazy chance we do damage something, not only do we pay for it to be fixed, but your entire job is FREE.